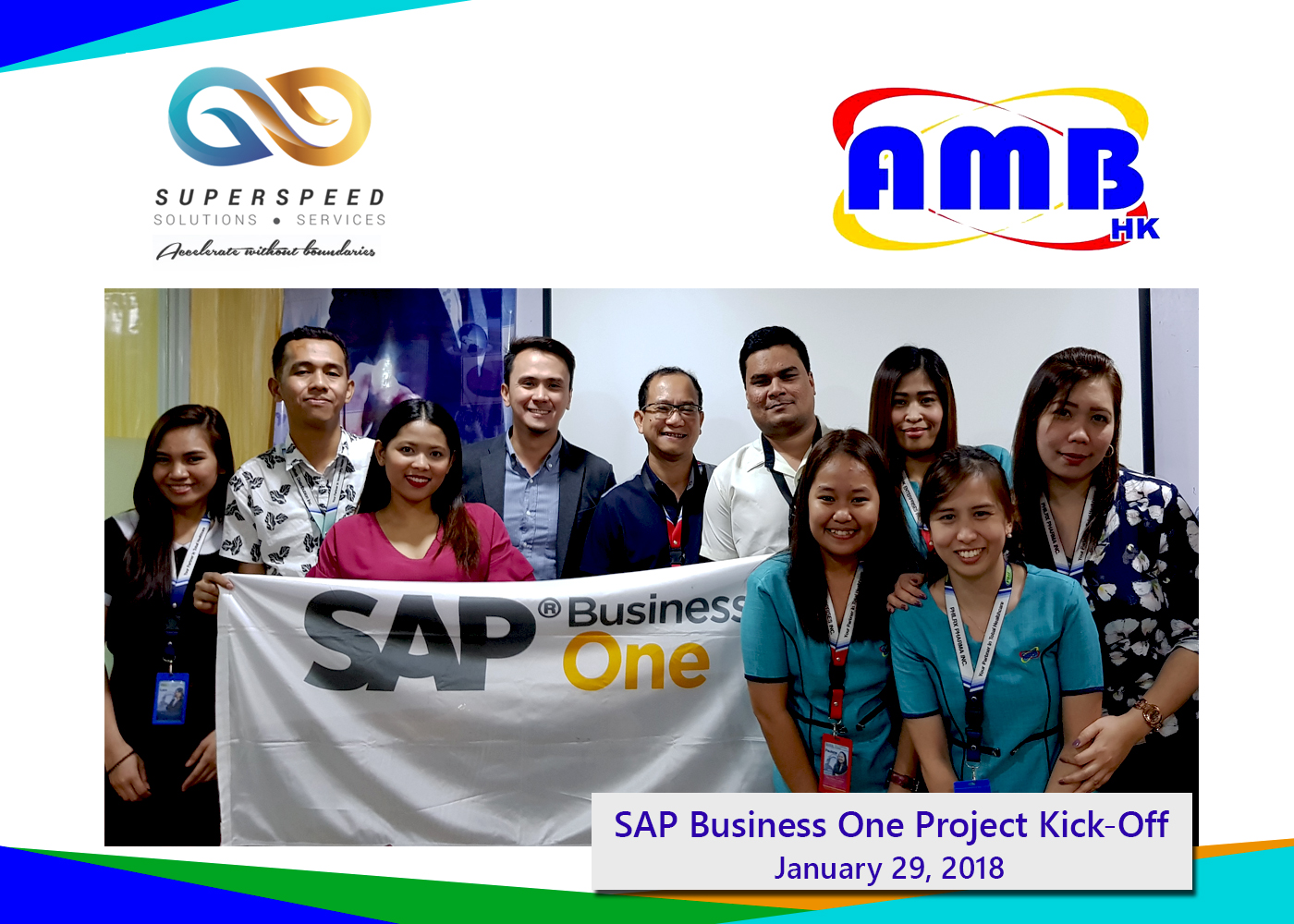 AMB HK ENTERPRISES, INC. OBTAINS SAP B1 THRU SUPERSPEED
AMB HK Enterprises Inc., is a pharmaceutical company and is in total compliance with the Food and Drug Administration of the Philippines. Its operations started since 2009 and continues to press forward in providing essential and fundamental products in the health and wellness sector of the industry.
AMB in partnership with SuperSpeed Solutions and Services, Inc. recently acquires SAP Business One in order to streamline their business processes – financials, sales and logistics, purchasing and inventory. With SAP Business One, it can now focus more on its vision to satisfy more customers' need, without having problem on its backend system.
SuperSpeed has the in-depth expertise and experience to provide exceptional financial and operational requirements in order to assist the company's various specialized needs. To know more about us, please contact +63 2 897 4354 or email us at marketing@superspeed-ph.com.