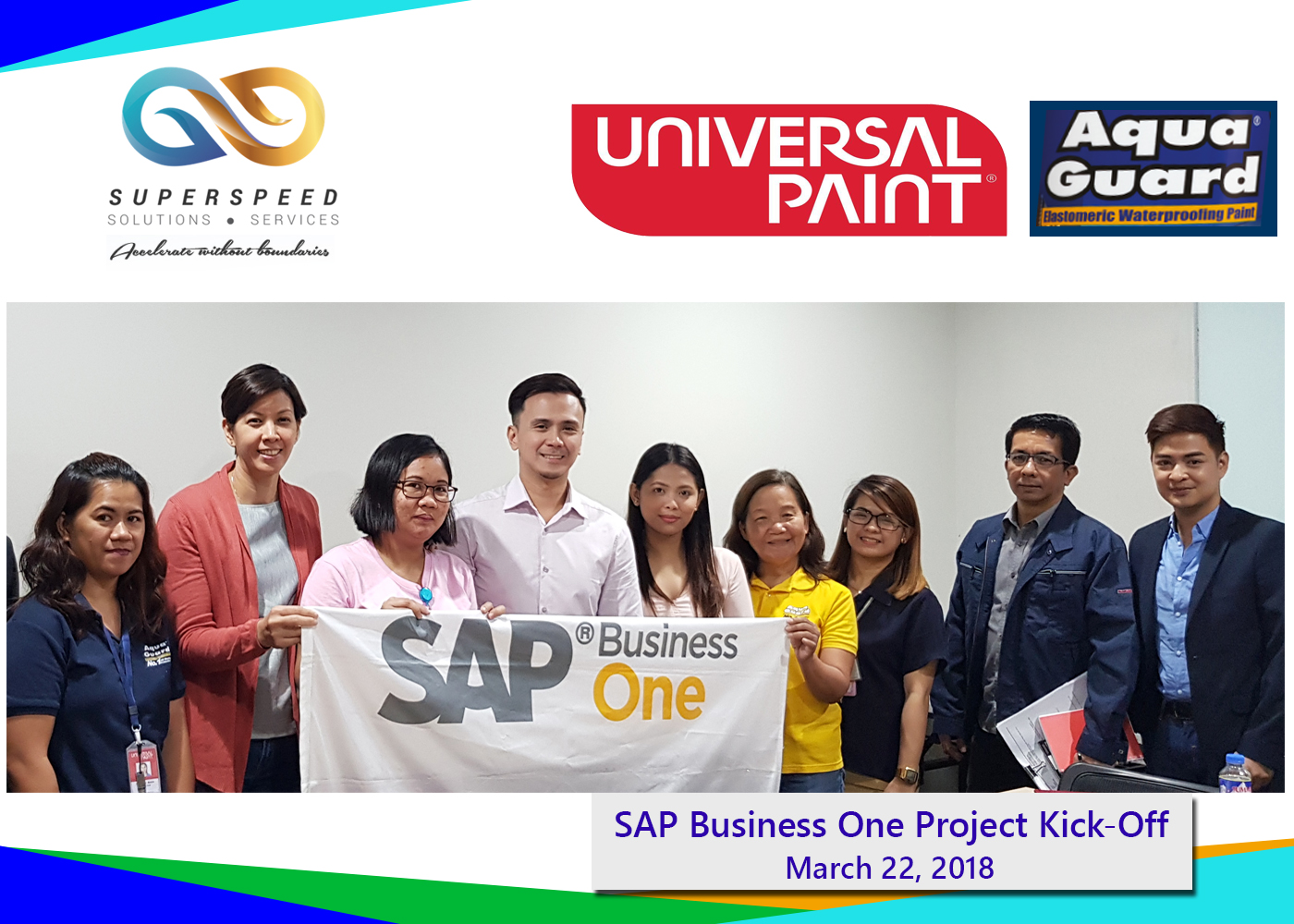 H-CHEM INDUSTRIES, INC. OBTAINS THE MOST POWERFUL AND AFFORDABLE ERP SYSTEM THROUGH SUPERSPEED SOLUTIONS AND SERVICES, INC.
H-Chem Industries, Inc. (H-CHEM) is a 100% Filipino owned paint-manufacturing corporation, a charter member of the (PAPM) Philippine Association of Paint Manufacturers and one of the top five paint companies in the country. It started the business since 1966 as a solvents blender and repacking and expanded into the field of paint manufacturing with array of products includes latex, enamels, elastomeric waterproofing paint, roof coatings, epoxy paint, food grade paint, automotive, industrial road and specialty paints and coatings. One of its well-known brands is the all-weather paint protection, Universal Aquaguard.
H-Chem obtains SAP Business One, the world's most powerful and affordable ERP System, through SuperSpeed Solutions and Services, Inc. that helps streamline key functions like Financials, Purchasing, Inventory, Sales and Production.
SuperSpeed has the in-depth expertise and experience to provide exceptional financial and operational requirements in order to assist the company's various specialized needs. To know more about us, please contact +63 2 897 4354 or email us at marketing@superspeed-ph.com.