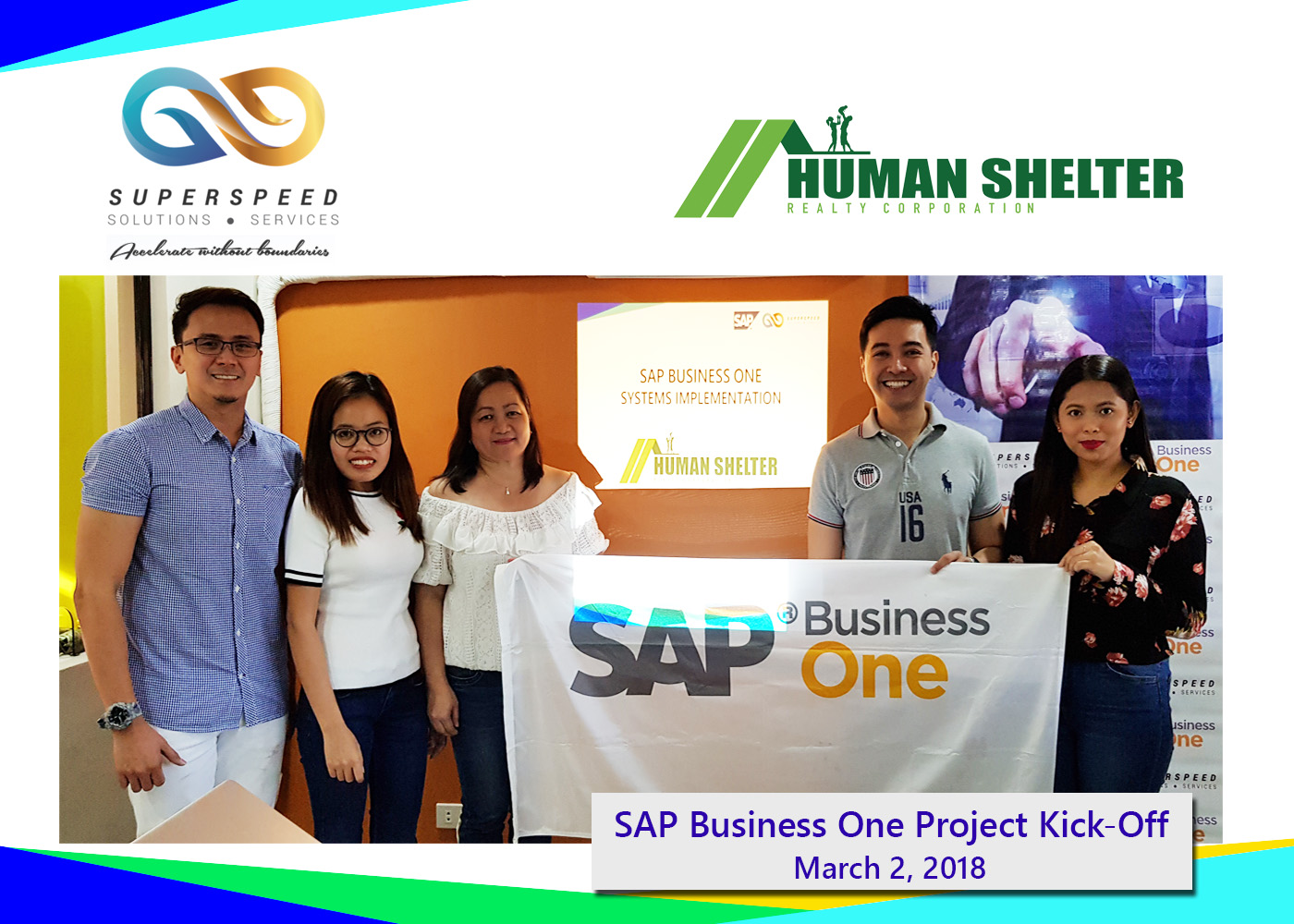 HUMAN SHELTER REALTY CORPORATION ACQUIRES SAP BUSINESS ONE
Human Shelter Realty Corporation (HSRC) is one of the largest and most sought after real-estate marketing firm in Metro Manila that gained trust of hundreds of sellers and buyers as a result of reputable track record of 28 years, offering a wide-range of residential and commercial properties from the most affordable to luxury homes, might it be re-sale, brand new house and lot, foreclosed properties or rent-to-own.
While having a continuous sales growth of HSRC, it finds out the need of a fully integrated system since its legacy system cannot accommodate the company expansion, maturation, or changes in the business environment any longer. HSRC in partnership with SuperSpeed Solutions and Services, Inc. acquires SAP Business One only to run its end-to-end key business process requirements.
SuperSpeed has the in-depth expertise and experience to provide exceptional financial and operational requirements in order to assist the company's various specialized needs. To know more about us, please contact +63 2 897 4354 or email us at marketing@superspeed-ph.com.