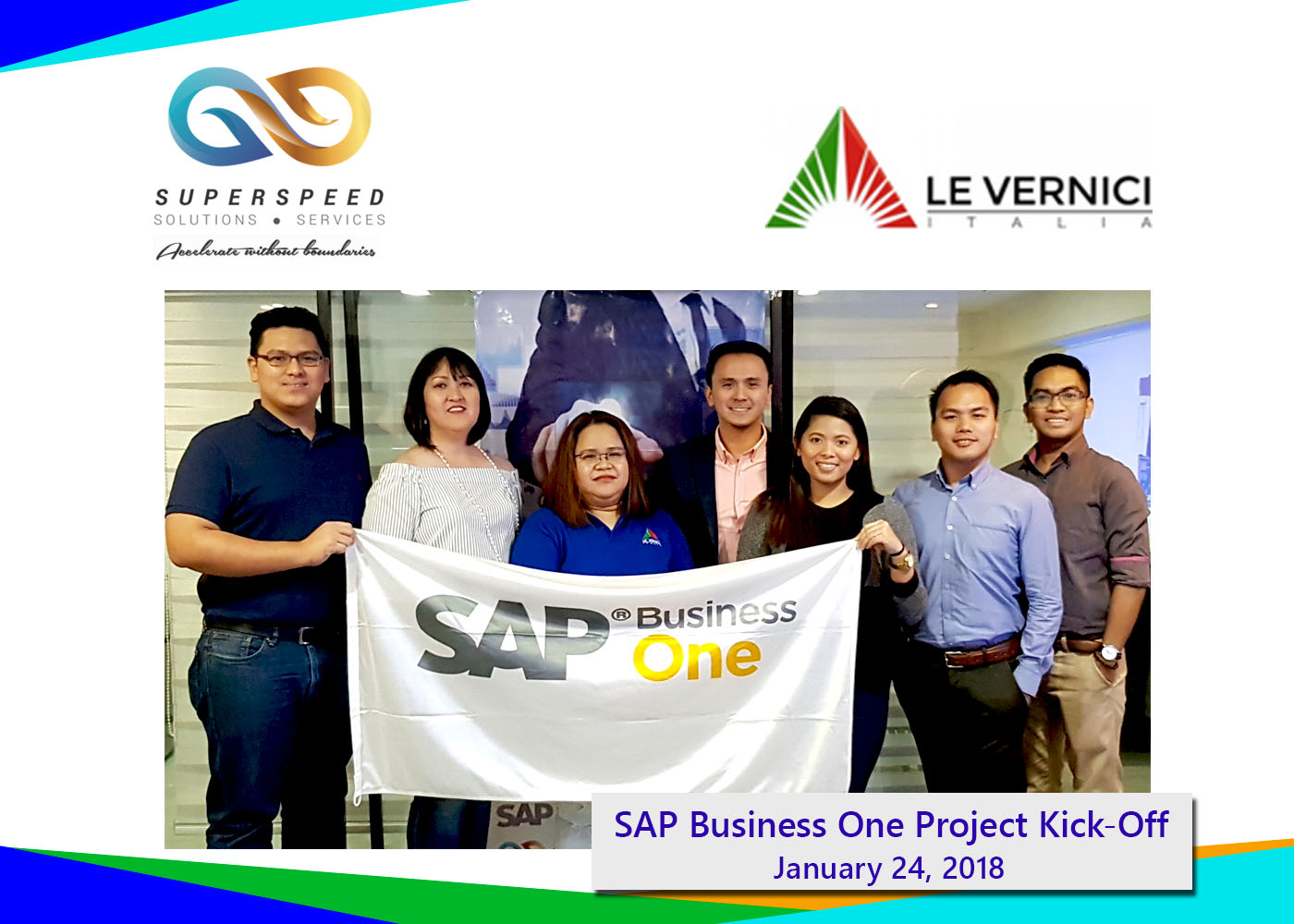 LE VERNICI ITALIA, INC. ADDS 'COLOR' TO ITS OPERATIONS; ACQUIRES SAP BUSINESS ONE THRU SUPERSPEED SOLUTIONS AND SERVICES, INC.
Le Vernici Italia, Inc. (LVI) is a manufacturer and distributor of paints, lacquers, stains, and adhesives that are currently sourced from Italy, Malaysia and even here in the Philippines. Established in 2013, LVI produces wide number of products, formulated to meet a variety of service requirements.
Because of their current software which limits their potential for business growth, they chose SAP Business One software for their accounting and financials requirements as well as other key business processes of LVI such as sales, purchasing, inventory and production. The management sees that the system will integrate all core business functions across their entire company and it is designed to meet their unique business needs unlike with other solutions.
SuperSpeed has the in-depth expertise and experience to provide exceptional financial and operational requirements in order to assist the company's various specialized needs. To know more about us, please contact +63 2 897 4354 or email us at marketing@superspeed-ph.com.