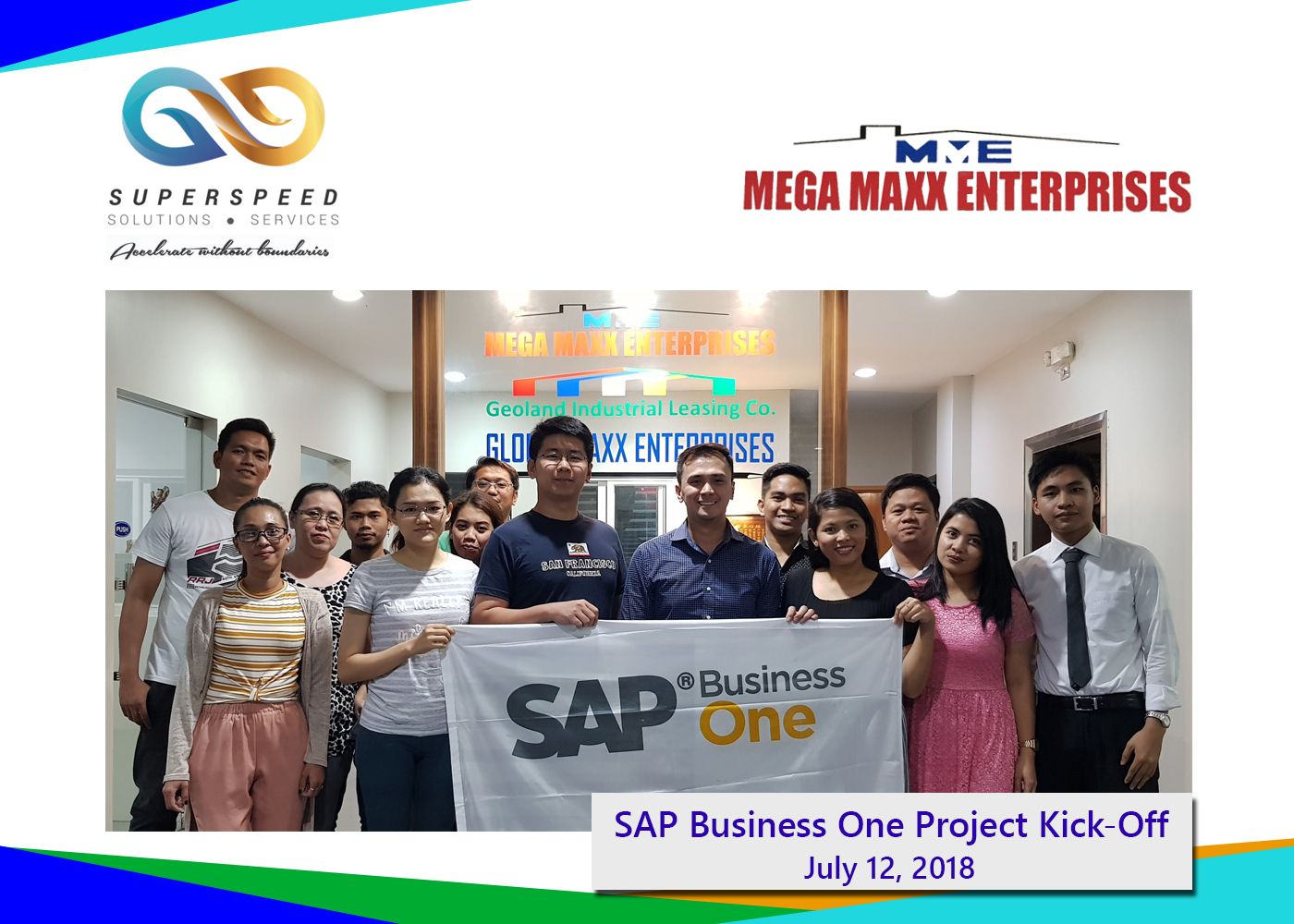 MEGAMAXX ENTERPRISES FINALLY REPLACES THEIR LEGACY SYSTEM WITH SAP BUSINESS ONE THRU SUPERSPEED
Megamaxx Enterprises (Megamaxx) is a manufacturing and trading company of hardware/construction supplies. Megamaxx is very well-known as they control over the market among prominent businesses nationwide.
The company realizes that in the long run they will gain only a little value in return if an outdated legacy system still at work. As a sense of urgency, Megamaxx pursue to change what's given in their business as the competitors seeking to do the same.
Megamaxx chose SAP Business One as their business tool in order to accommodate the company expansion, maturation, and the changes in the business environment. With SAP Business One, the management will have a smart and real-time business decisions since the entire key business processes are streamlined.
SuperSpeed has the in-depth expertise and experience to provide exceptional financial and operational requirements in order to assist the company's various specialized needs. To know more about us, please contact +63 2 897 4354 or email us at marketing@superspeed-ph.com.