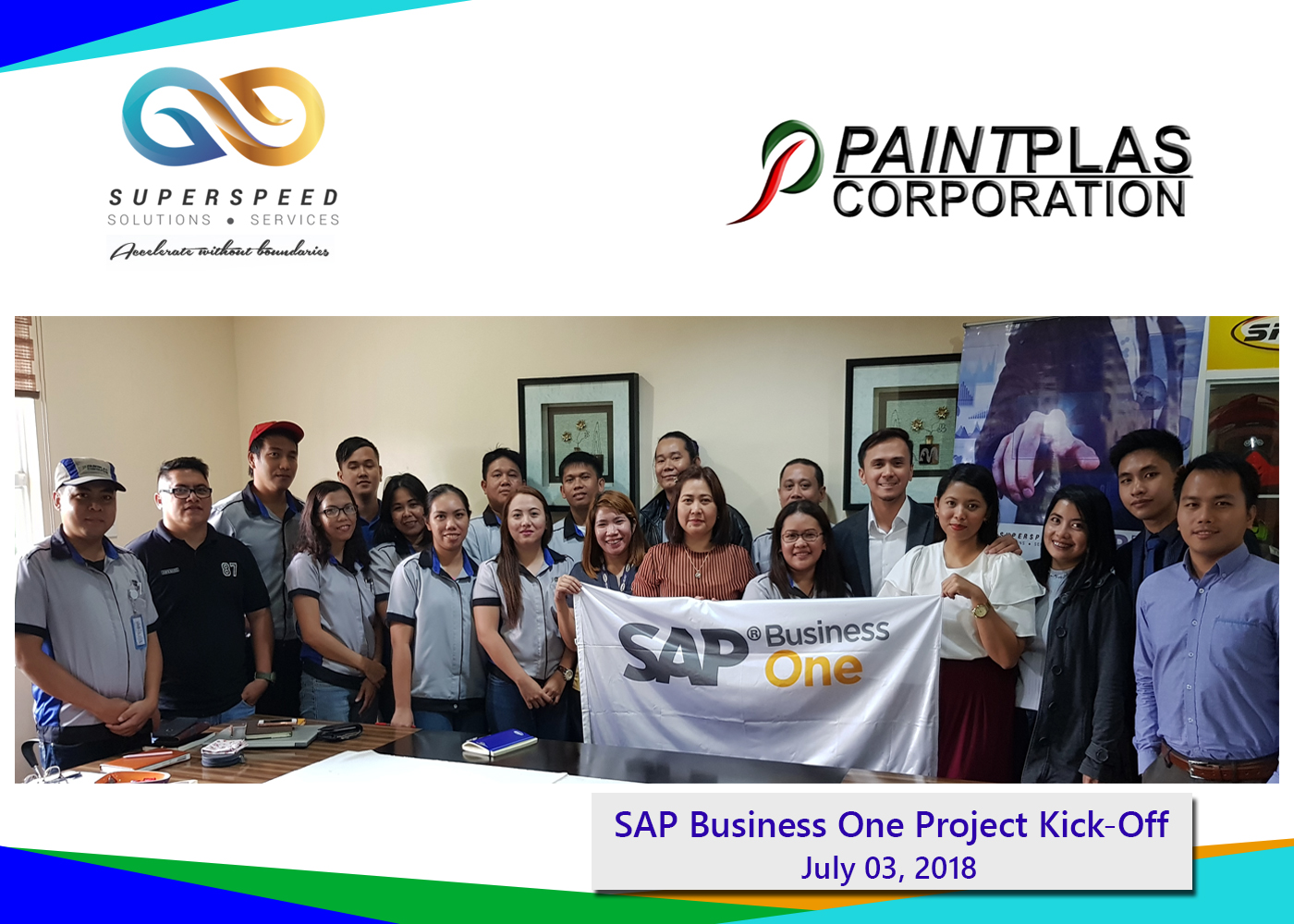 PAINTPLAS CORPORATION ACQUIRES SAP B1 THROUGH SUPERSPEED
Paintplas Corporation (Paintplas) is a manufacturing and assembly firm of plastic paints of various Plastic Parts, Plastic Injection and Anti-Static Deeping, Mould making and Stamping for motorcycle and automotive parts. They are also a Quality and Environmental Compliant thru TUV Rhainland Phils.
For almost two (2) decades in the Business, the company truly receives attainments from their excellent product development and after sales services among their clients continuously. As Paintplas grow and its success demands more focus and efficient handling of their day-to-day operations, the company chose SAP Business One as their ERP System to streamline the entire key business process like Finance and Accounting, Service and Sales, Purchasing and Inventory, and Production. Consequently, they can now gain control over and visibility into their business which also include the proper utilization of their resources.
SuperSpeed has the in-depth expertise and experience to provide exceptional financial and operational requirements in order to assist the company's various specialized needs. To know more about us, please contact +63 2 897 4354 or email us at marketing@superspeed-ph.com.