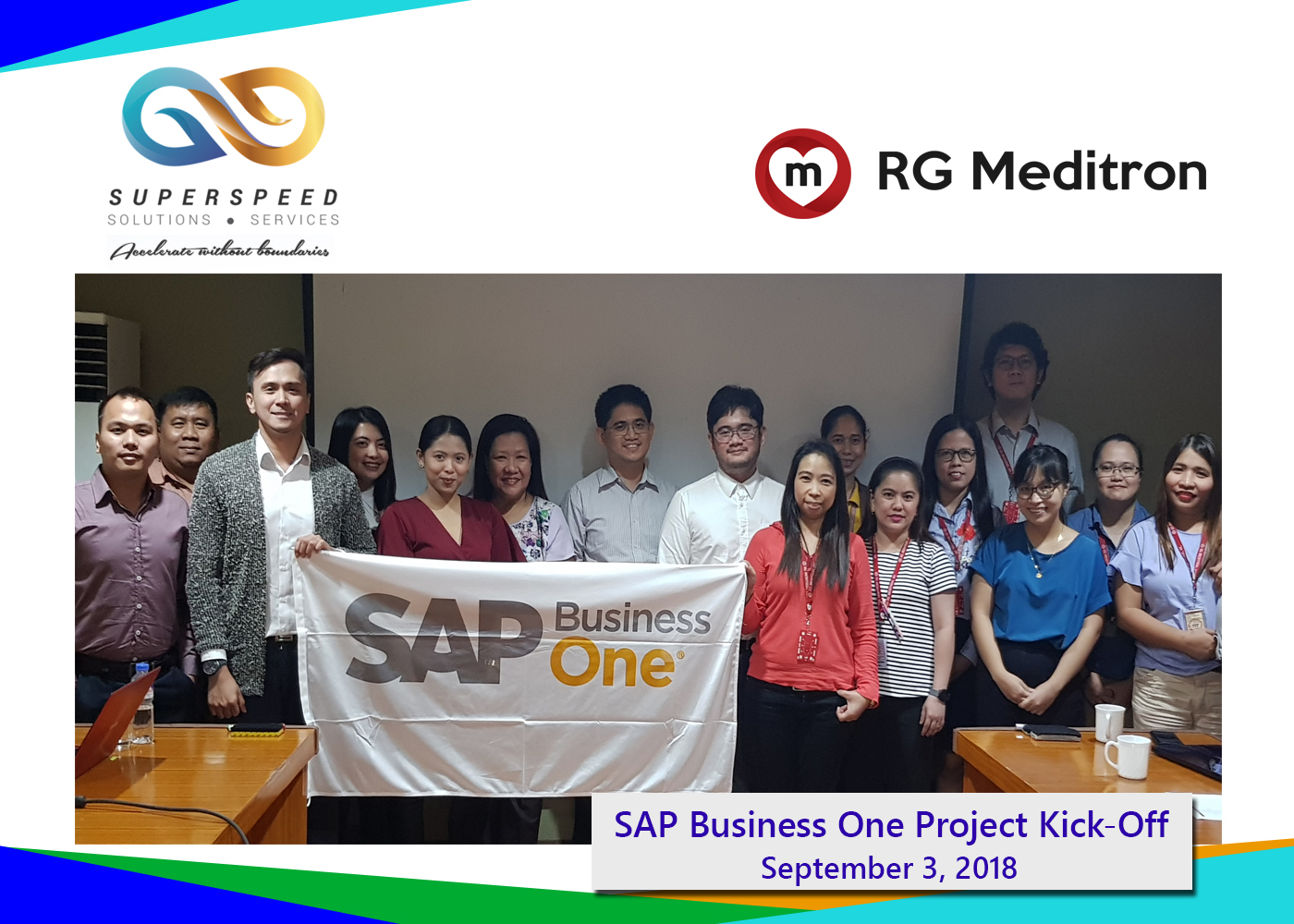 RG MEDITRON, INC. ACQUIRES SAP BUSINESS ONE THRU SUPERSPEED
RG Meditron, Inc. (RGMI) is one the leading high-end medical equipment providers in the country for almost 4 decades. RGMI carries over 40 product lines with over 240 employees operating nationwide. The company looks forward to continuing its rich history with its clients by distributing the most reputable brands in the medical device industry.
RGMI in partnership with SuperSpeed Solutions and Services, Inc. recently acquired SAP Business One to streamline key business processes in Accounting, Financials, Sales, Purchasing and Inventory, respectively. With SAP Business One, the company can now gain real time information for their rapid decision-making.
SuperSpeed has the in-depth expertise and experience to provide exceptional financial and operational requirements in order to assist the company's various specialized needs. To know more about us, please contact +63 2 897 4354 or email us at marketing@superspeed-ph.com.