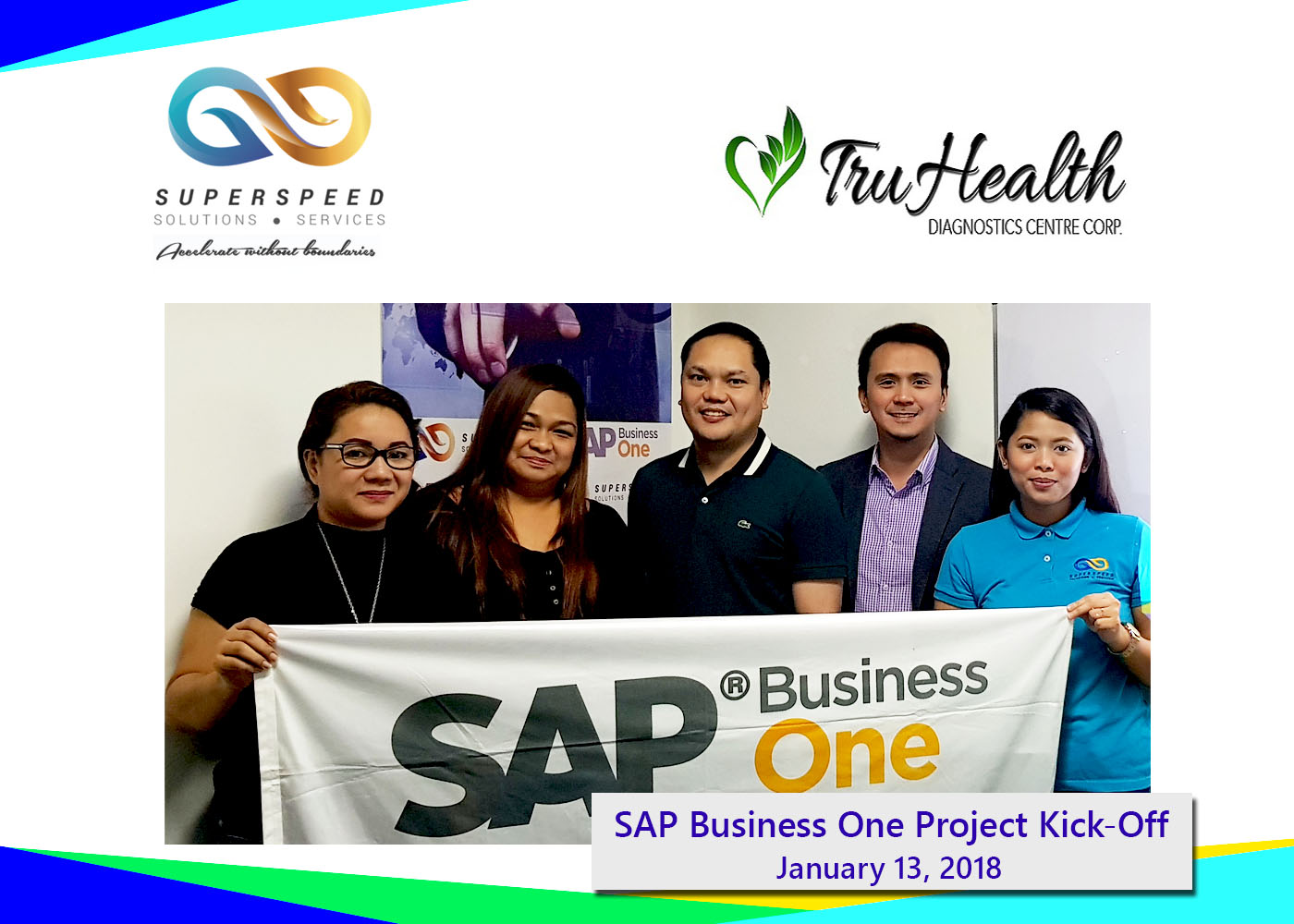 TRUHEALTH DIAGNOSTICS CENTRE DEALS WITH SUPERSPEED TO IMPLEMENT SAP B1
TruHealth Diagnostics Centre (TruHealth) is a growing and an ISO accredited healthcare company providing innovative diagnostic services. TruHealth has world-class facilities that offers top-quality, affordable and modern services to its customers.
Because of data unavailability that hinders right decision making and results in loss of sales and lower profits, the management decides to implement SAP Business One. It is a single and fully integrated system which includes features and functions of key business processes. It is proven and tested in any business industries whether in distribution, production or service types. This is in partnership with SuperSpeed Solutions and Services, Inc.
SuperSpeed has the in-depth expertise and experience to provide exceptional financial and operational requirements in order to assist the company's various specialized needs. To know more about us, please contact +63 2 897 4354 or email us at marketing@superspeed-ph.com.