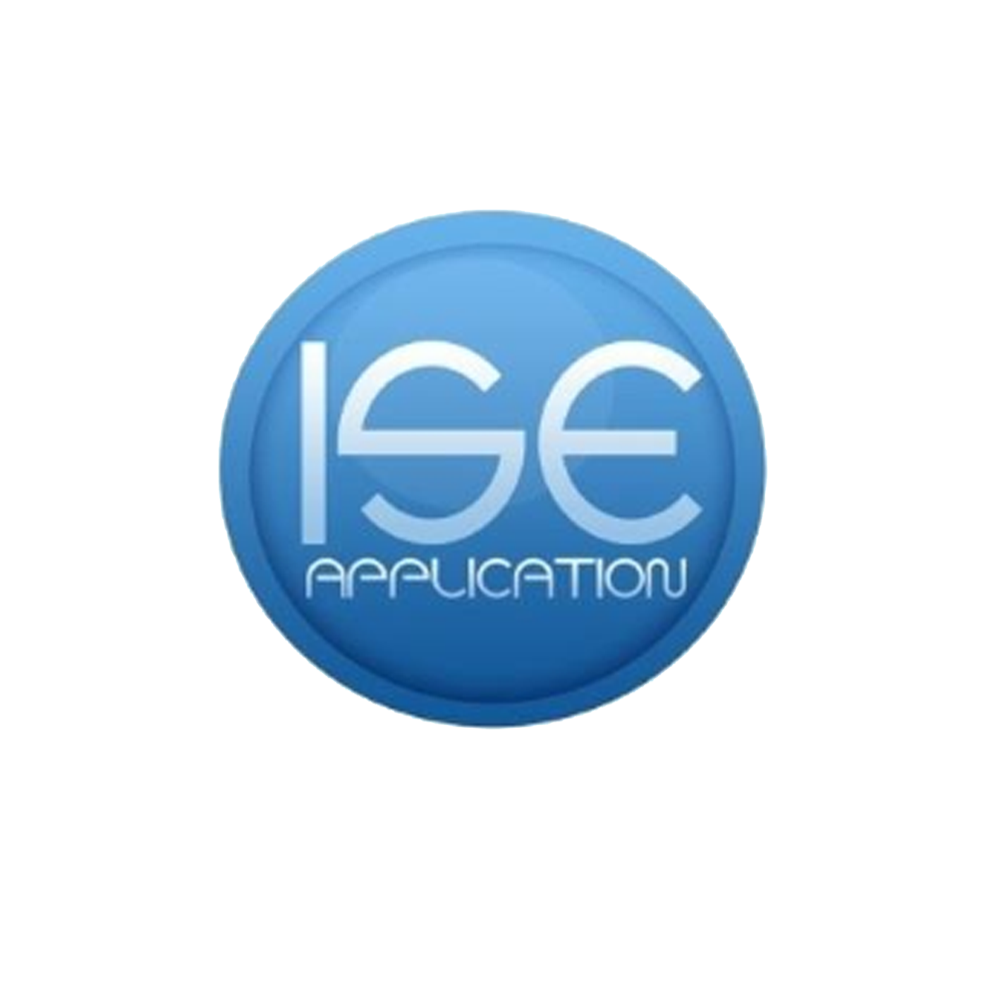 ISE APPLICATION
Change your disparate HR solutions.
you can now move to automated and integrated software for the whole HR process.
ISE Application is our Human Capital Management Solution that can help you do better from your HR department. With this automated and integrated solution, you may digitalize all of your processes and documentations. It will handle your HR needs and drive efficiency while eliminating your manual systems. This can be more beneficial in reducing risks of entering and calculation errors.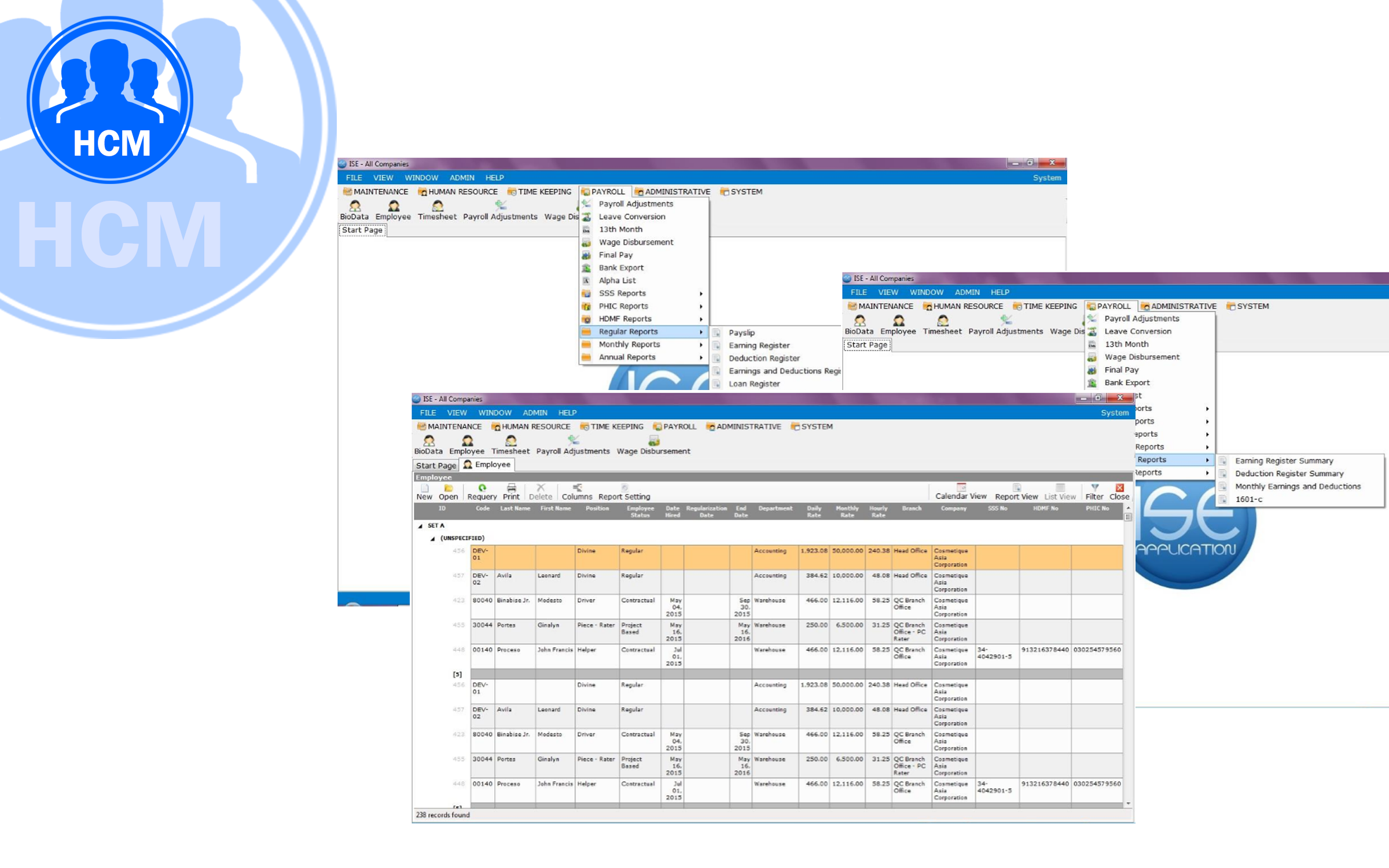 Product Value Proposition
Complete Suite Solution
Integrated Human Resource Management Software
Anchored with Government Mandates Solution
Includes all of the government mandated benefits, reports, and forms
Best Price Solution
Purchase this solution at an obtainable price
ISE Application Timekeeping System
ISE Application Payroll Suite
Complete Timekeeping System
Unlimited Number of Employees,
Multi-User
Multiple Company in 1 location only
Schedule Management
Leave Filing
Overtime Filing
Night Differentials
Holidays
Computation of Hours Worked
Unlimited Workstations (One Site)
Complete Human Resource Information System
HUMAN CAPITAL
Personnel Info
Employee
Resigned
Training
Training Activity
Performance Appraisal
Employee Commendation
Employee Movement
Employee Offense
Incident
Training List Report
Staff Attended Per Training
Employee Reports

Certification
Birthday List
Addresses and Contacts
Employee Hire Date
Employee Regularization Date
Employee Movement
Resigned Employee Training Reports
PERFORMANCE REPORTS
Commendation Report
Commendation Count Report
Offense Report
Offense Count Report
Performance Scorecard
ADMINISTRATIVE
Complete Payroll System
ECOLA
SSS Monthly Report
HDMF Monthly Report
PHIC Monthly Report
Alphalist Report
Loans
Unlimited Payroll Items
Unlimited Workstations(one Site)
Cost Center Distribution Per Day
Payroll Processing
Note: Credit leave deductions, 13th month computation, Government mandatory deductions, ATD's COE'S, Final Pay, Cash Bond Deduction
Get a Quote
If you'd like us to give you a better idea of our prices, feel free to get in touch.