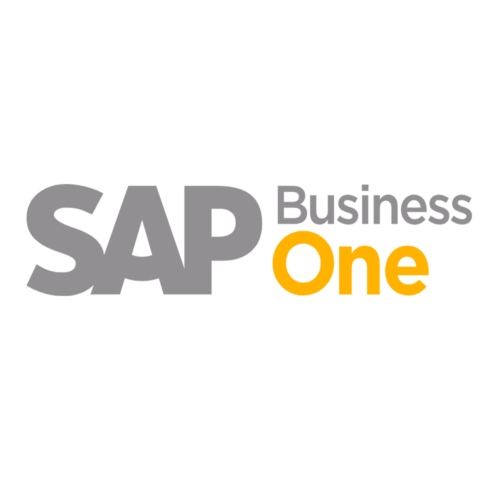 SAP BUSINESS ONE
Run Simple Today.
It is better to understand the needs of your business to strongly provide effective and efficient results. 
SAP Business One is the most powerful and affordable enterprise resource planning (ERP) solution. Because of its primary role of streamlining business key processes you can now easily provide a report without any hesitation about the data provided. The SAP Business One is trusted by countless businesses nationwide and even other countries. 
SAP Business One is a complete and customizable software solution to manage small and midsize businesses, including accounting and finance, sales and service, reporting and administration, inventory and distribution, and purchasing and operations
Product Value Proposition
Combined Solution
End to End System
Realtime Solution
Provides an Intelligent Decision
On-the-go Solution
Accessible to everyone - anytime, anywhere
Deploy Rapidly Solution
Proven and tested methodology applies
Multilingualism / Localizations
Financials
Chart of accounts
Journal entries
Posting templates
Recurring postings
Exchange rates in multiple currencies
Financial reports
Budget management
Cost accounting
Multiple posting periods
Incoming payments
Outgoing payments
Payment run
Bank statement processing
Checks
Credits
Deferred payments
Account reconciliation
DATEV / ELSTER
Fixed assets
SEPA
Sales
Opportunity and pipeline management
Contact management
Activities management
Calendar
Campaign management
Blanket agreements
Quotations
Puchase orders
Deliveries
Returns
Invoices
Dunning
Price lists in multiple currencies
Special prices
Period and volume discounts
Customer management
Gross profit calculation
Microsoft Office integration
Service
Service management
Service planning
Tracking across multiple customer interactions
Equipment card handling
Service dashboards
Service contracts
Mobile interaction
Recurring transactions
Human resource integration
Knowledge database
Service calendar
Service call processing
Purchasing
Purchase request
Purchase quotations
Web-enabled RFQ
Purchase orders
Goods receipt POs
Goods returns
A/P invoice
A/P reserve invoice
Down-payment invoice/request
Cancel marketing documents
A/P credit memos
Landed costs
Intrastat
Import process
Workflow
Inventory
Item management
Item lists
Price lists
Goods receipts
Goods issues
Inventory transactions
Transfers
Serial number management
Batch number management
Pick and pack
Recurring transactions
Inventory tracking
Bin location
Multiple measurements
Inventory counting
Production
Bills of material
Item sets
Production orders
Goods issues
Goods receipts
Production dashboards
GL account determination
Life cycle management
Item cost calculation
Forecasts
MRP
Drop ship
Make to order
Order recommendations
Want more with SAP Business One?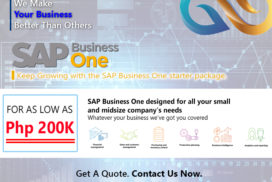 SAP Business One
Starter Package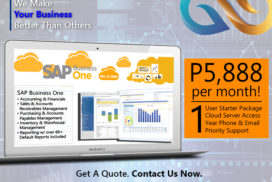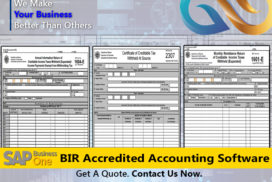 SAP Business One
BIR Accredited Accounting Software
Get a Quote
If you'd like us to give you a better idea of our prices, feel free to get in touch.