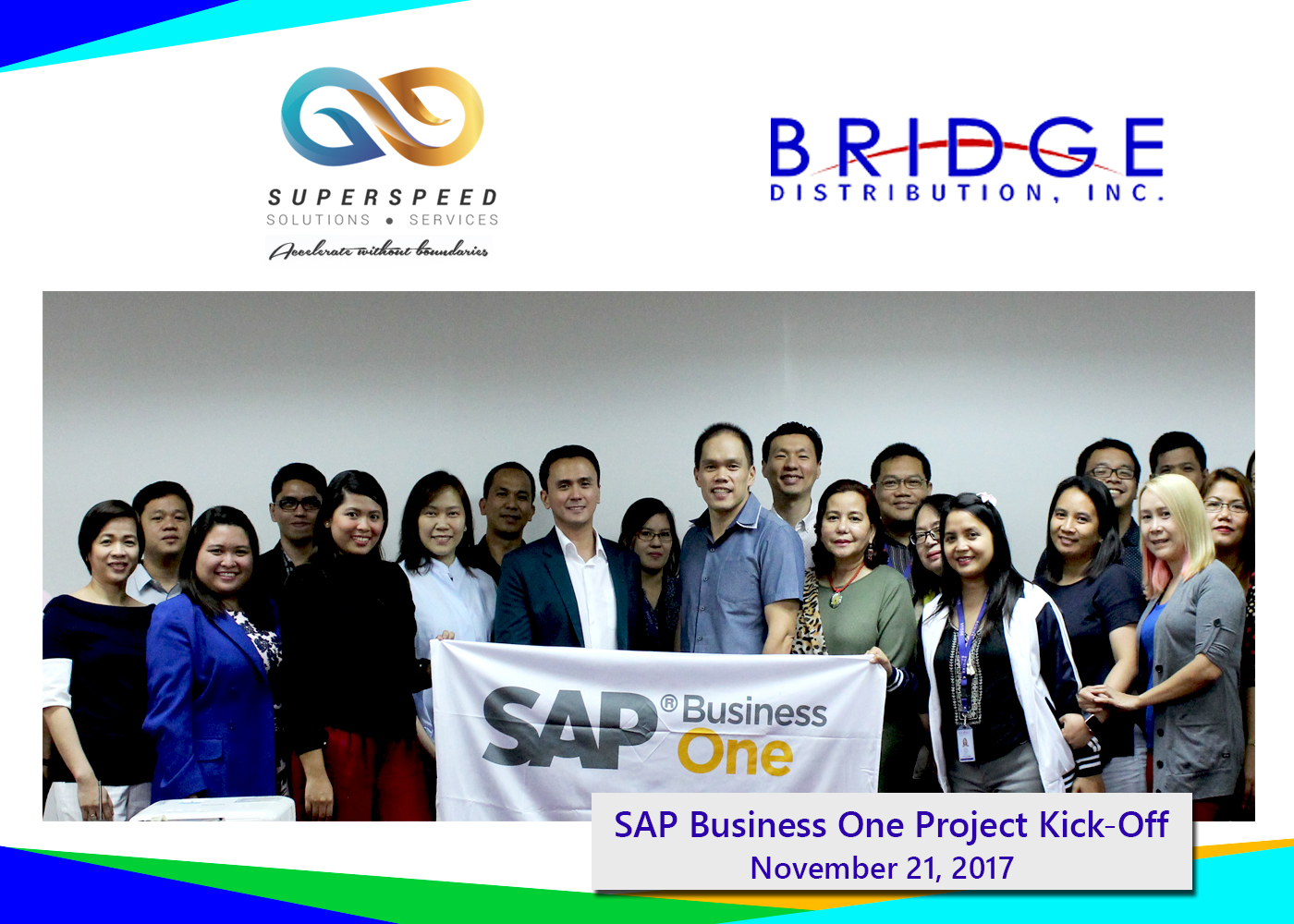 BRIDGE DISTRIBUTION, INC. ACQUIRES SAP BUSINESS ONE AS THEIR COMPANY SYSTEM!
Bridge Distribution, Inc. was formed to cater exclusively to the needs of the Information Computer Technology (ICT) resellers in the Philippines. Being one of the leading distributors of world-class products in the Philippines, Bridge has forged formidable partnerships with reputable companies like Acer, Dell, D-Link, Epson, Kensington, OKI, Sony, Vertiv, and Wacom.
With more than 30 years' experience in the IT industry, they grasp that while getting high profits and more sales their system cannot accommodate the company expansion, maturation, or changes in the business environment.
As the company perceives SAP Business One integrates all core business functions across the entire company and may gain greater control to grow more and capture all of business information in a single, scalable system, they've decided to finally purchase the said solution and implement it through SuperSpeed Solutions and Services, Inc.
SuperSpeed has the in-depth expertise and experience to provide exceptional financial and operational requirements in order to assist the company's various specialized needs. To know more about us, please contact +63 2 897 4354 or email us at marketing@superspeed-ph.com.